The NFT industry being comparatively a novel addition to the crypto space, has incredibly and significantly shook the world. A milestone that millions have thought impossible to achieve. Not just that, it has initiated and helped numerous opportunities to uncover for people who can make money with NFTs. Artists, creators, publishers, and promoters have found amazing ways to get into the NFT business and make millions and billions out of it.
An NFT collection that is nascent in its growth trajectory demands more attention, support, and reach than the other projects which have already reached the masses. In such cases, effective promotions and marketing help spread a project that requires public attention and consideration to grow and prosper. We have seen many project owners who pay extra focus to the promotions of their collection, which has helped them grab the attention of the masses and helped their project sell out without any hassle.
Creators, publishers, and marketers have come a long way in spreading their voices and creating the presence of their collections among the public. But what are those strategies, and how have they employed them to achieve success? This article's focus will revolve around the accurate and practical ideas and marketing methods that can help grow a crypto collection.
What is the Importance of Effective Crypto Marketing?
Effective and successful marketing makes the business, creators, and artists come to the spotlight amid millions and billions of competitors. If there were no marketing strategies, companies could have failed. A great market approach is the building block of a successful business. Without them, no business can survive and succeed.
When a product or business undergoes its post-production phase, they need innovative and compelling techniques which include product analysis, proper market research, marketing preparations, and promotions to get their product the engagement they deserve. Try spreading your voice the farthest you can with some useful tips that can target your audiences and can help your product prosper.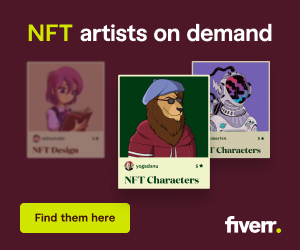 The Best Way to Market a New NFT Collection
This section will focus on becoming a visible artist in the crowd and making your collection gain all the attention it deserves. Try using the following tips while promoting your collection among the masses:
Create a Captivating Teaser
The best way to market a drop is using a creative and captivating teaser that can arouse the interest of potential collectors. Try posting them on social media to invite new consumers.
Add your Drop to the NFT Calendar
Being the first calendar on the market where the NFT drops from various marketplaces are updated, the NFT calendar has given creators an effective way to reach their target and helped collectors to save time on finding new collections from multiple marketplaces. To add your NFT drop on the NFT calendar you will need to provide the following information:
The title of your NFT collection.
The key visual of your drop.
The details of the creator.
The time and date of your drop.
A short description.
A link to your release.
The information of the marketplace where your collection will be posted.
There are no submission charges and the drop gets posted after a rapid review from the team. NFT Calendar also uses their Instagram and Twitter channels where they get their community notified about some drops.
Start a thread on Reddit or Bitcointalk
The platforms such as Quora, Reddit, and Bitcointalk usually involve threads that help the communities and people engaged. For instance, you might see someone asking, "Which promising NFT collections would you recommend?" If you find such questions, you can place the link to your collection impersonating someone else which is known as crowd marketing. Or you might advertise your drop directly.
Use your Social Media Platforms
Social Media Marketing has comparatively become the best way to market a product. A huge portion of the world's population has their social media accounts on different platforms and uses them for multiple purposes. Besides posting pictures, stories, information, and videos, selling a product has become a thing too.
If you own an NFT collection, try creating its awareness through your profiles and get the consumers to know about them. Aware your audience about the release of your collection days before its drop and gather collectors beforehand. Also, notify them about the motive of your collection, share a short description regarding it, and give a quick idea about NFTs for beginners.
Email Marketing
You can engage your consumers through newsletters and emails which is again an effective part of a crypto marketing strategy. Try updating your audience and inviting them to take an initiative through effective emails.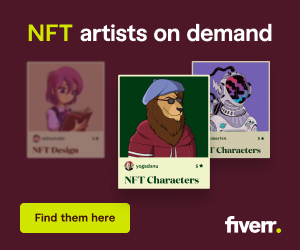 The Paid Ways of Crypto Marketing
Collaborate with Top Influencers
Influencers have the power to influence people since followers listen to their recommendations and opinions. This is why a brand, product, or collection that gets awareness through them is likely to succeed more. Contact and reach out to influencers and settle a partnership and the price with them.
Promote your Collection on the Themed Social Media Accounts
Numerous social media accounts are specifically used for NFT advertisements and promotions. You can find them on Twitter, Telegram, Discord, or Instagram. You can make a deal with the account holders who will help your collection spread through their channels and fan following.
Order a PR Article About your NFT Drop
To get your collection the attention it is seeking, try constructing an article about your NFT drop and spread it among the top famous media channels and platforms. You might even arrange an interview where you can inform your audience everything about your collection.
If these tips do not work, create blogs about your collection, add relevant details, and post it on social media channels or communities.
Things to Consider While Promoting a New Collection
Spread the Word
Selling content never fails. This is why the marketers and advertisers today pay extra focus to what they are saying and not what they are showing. Since style and tone decide how impactful a word can be, the way you will use and deliver your content and information will have an endless impact on your audience. Hence, your content must not contain accurate information regarding your collection, but it also must have those elements that can entice the readers who wish to continue reading. Construct appealing, grabbing, and engaging content and keep your audience updated and informed.
Originality is Everything
While advertising your collection try to stay original and create a voice and style of your own. This way you will help create a sense of loyalty among your audience who will wish to rely on you and trust what you will say and show. Originality is what makes something unique and distinctive and the NFT world is all about creating unique collections and tokens that will have the presence of their own. While creating a collection, make sure that they do not resemble other artworks.
Build Connections
The rise in demand for effective promotion has given rise to multiple strategies and building connections with consumers and important public figures has become necessary. Use social media channels to engage customers. Reach out to your audience through emails and updates. Help your collection spread and grow through influencers, crypto communities, and top NFT collectors.
Entice the Audience Visually
If you have not been able to entice them verbally, try the visual approach that is described by the use of compelling and eye-catching videos that has the strength to catch the focus of the viewers and get them enticed. People are more driven through visuals than words since they have a shorter attention span. The reason why videography is gaining momentum around social media platforms. If you want your audience to know about your new collection, make short crisp videos that can deliver your motive and message properly and accurately. Merge your information with a grabbing video and post it on your social media handles.
Rewarding Audience helps in Engagement
A rewarding strategy targets the instincts of a person who feels a strong urge to complete an action when they know they will get rewarded for their efforts. Marketers are aware of this human behavior and use it efficiently to yield the result they are striving for. Now every brand and business includes some rewards and deals for their customers to keep them engaged and enticed. If you want your collection to reach the masses, excite your audience with some amazing deals and irresistible rewards.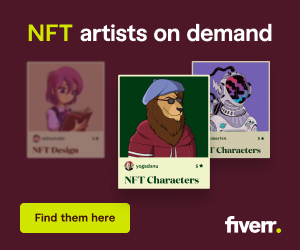 Influence People through Influencers
Amid multiple crypto marketing techniques, the influencer strategy is something that has grabbed the attention of the masses. In the modern era, the rate at which businesses are employing the influencer strategy is unbelievable. However, this has been only possible through the masses themselves. Since social media has become the most used internet platform, the number of users and influencers has increased automatically.
Now businesses collaborate with influencers to create brand awareness for their product since they have a huge fan following that gives them the power to influence. So if you want your collection to spread enormously contact the top social media personalities and let the magic happen. Stay in touch with your customers through Instagram, Telegram, Facebook, Twitter, and Discord.
If it wasn't for marketing, businesses would not have achieved ample attention, reach, and success. This is why marketing is considered the essence of the whole enterprise. While employing marketing strategies, make sure the information you are using is accurate, authentic, attention-grabbing, and worth considering.
Otherwise, you may lack the result you have been seeking. Add relevant information about the release dates, token economics, price predictions of your collection to keep the consumers engaged. Always scrutinize the content before posting it and make sure your research is valid. If you consider these tips and tricks, you can soon see your collection doing wonders.